WM 120P Easy Clean Plaster/Mortar Mixer
Poly drum can be cleaned in minutes. A tap with a rubber mallet does the job, without dents or cracks!
Free shipping from factory warehouse to a commercial address in the 48 states
Loop coupler, 2-inch ball coupler or pin-type coupler Included. Specify at checkout
Rugged 14 gauge steel engine covers with punched ventilation openings for increased cooling and added strength.
Heavy duty safety grate with built-in bag cutter.
Durable paddle shaft of 1-1/4″ square hardened steel. Double sealed bearings with eight spring-loaded grease-able seals
Heavy duty removable tow tongue made of tough schedule 80 steel.
B78x13″ tires for smooth towing. Suspension springs standard.
Mechanical Drive Features
Drive gear and multiple disc clutch are immersed in oil and fully protected for long, trouble-free life.
Allows larger, stiffer mixes.
Hydraulic Drive
Mixes larger, stiffer loads smooth and consistent. Eliminates high wear components, V-belts, gears and clutches.
Hydraulic dump system – allows high production with minimal operator fatigue (optional).
Greatly reduced maintenance.
Dual controls mixing blades and optional hydraulic dump.
Rugged 14 gauge steel engine covers with punched ventilation openings for increase cooling and added strength.
Built-in hydraulic safety relief system immediately disengages itself in case an object becomes wedged in the drum. Automatically resets when problem is corrected.
Seal system – double-sealed bearings with spring-loaded grease-able shaft seals (on hydraulic mixers only).
Easily accessible dual controls for mixing blades and hydraulic dump.
Heavy duty mechanical drive, eliminates wear components like V-belts.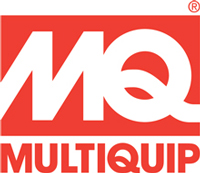 .