Raimondi Maxititina Nylon Spike Floor Pad Driver
Use with Maxititina floor machine to hold felt disc.
1/2″ long polypropylene bristles unevenly trimmed and widely spaced to hold pad.
Made of high impact polymer for extra strength and long life.
Attaches quickly to different pad thicknesses and holds the pad on center without tearing.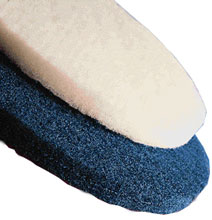 .