Multiquip Cobra Dry Drilling Core Bit 10-Inch
Cobra Dry bits are engineered to drill reinforced concrete with no water.
No water needed : eliminates the mess associated with drilling wet
No expensive core rigs
No long setup time : plug in your drill and go to work. save as long as 20 to 40 minutes per hole
Interchangeable spring-loaded center pin : uses the same drilling accessories between sizes
Interchangeable shank
Drills reinforced concrete : drills up to 6,000 PSI cured concrete with up to 1″ rebar
Drill where standard dry diamond or carbide core bits won't
Thread size : 1-1/4″-7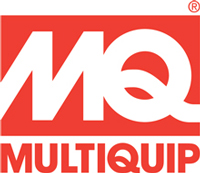 .