Dustless Wet/Dry Vacuum
Not All Vacuums Are Created Equal!
Engineered for extra fine dust from drywall and concrete
Filters can be cleaned without removing the lid
Washable lifetime fabric primary and secondary filters
Tools and hose conveniently stored on vacuum
Automatic shut off keeps filters dry when full of water
Change from wet to dry vacuuming without stopping
Drain can be regulated from a drip to full flow.
Suction hose can be used as a drain hose.
No "coughing" out dust when turned on
Quiet operation only 81 decibels
Powerful 23,000 RPM motor
Patented double filter system
Exceeds OSHA guidelines
Optional HEPA filter captures particles down to 0.3 microns
72" water lift
5-Piece Tool Set Includes:
One 12' crush/kink proof hose
14" wide floor tool
1.5" crevice tool
Two 19" extension wands
Standard Filter System
Dustless Wet/Dry Vacuums come with fabric primary and secondary filters that are machine washable and designed for lifetime use.
These filters stay dry at all times and can be cleaned by wiggling the exclusive agitator rod on the top of the unit.
No need to open the vacuum and let dust escape.


Compare Dustless to Typical Shop Vacs

Features

Dustless System

Other System

Ability to change between wet and dry vacuuming without stopping to change filters.

X

Patented filtration system enables cleaning of internal filters without opening the unit to keep dust inside the canister.

X

Patented filtration system designed specifically to contain extremely fine dust from dry wall and concrete cutting.

X

Optional disposable patented micro-prefilter that keeps secondary and primary filters clean.

X

Machine-washable fabric filters designed to last the life of the machine.

X

Quiet operation – 81 decibels.

X

Powerful suction that drops off very little as filters get full: 71" water lift compared to 30" to 40" on other vacs.

X

Does not blow dust on start up.

X

Automatic shut-off when full of water to protect filters and motor.

X

Regulating drain valve.

X

12′ crush proof hose can be used for pick up or draining.

X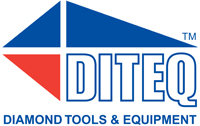 .