5213 Standard Diamond Blade for Gemini Revolution Tile Saw by Gemini
10″ Diamond blade, fits the Revolution wet saw.
The Gemini Saw Revolution XT Single Sided 10″ Diamond Blade provides a higher quality cut with less chipping.
High quality blade Engineered for cutting curves in hard materials, granite, porcelain, marble, floor tile, etc.
Radius: 3/4″
Sintered diamond blade for forward cutting.
Designed for the Gemini Revolution XT.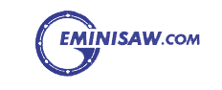 .